Student Access and Disability Services
Student Access and Disability Services
This office does not supply durable medical equipment. (wheelchairs, crutches, etc.)  
Student Access and Disability Services provides support services to students with disabilities to achieve their academic goals while ensuring compliance with federal and state laws that mandate equitable treatment and
access
to programs and activities at Truman State University.
The need for accommodation is assessed on an individual basis. To receive accommodations in a timely manner, please be sure to contact Student Access and Disability Services early so you can make necessary arrangements to obtain appropriate documentation.
Congratulations to all graduates!

**Disability seating reservation request form will open for Winter 2022 graduation November 21st, 2022 and CLOSE on December 11th, 2022. 
  Housing Accommodations –Applications due by July 25th, 2022)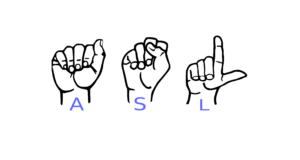 Process to request an interpreter OUTSIDE of the Classroom setting